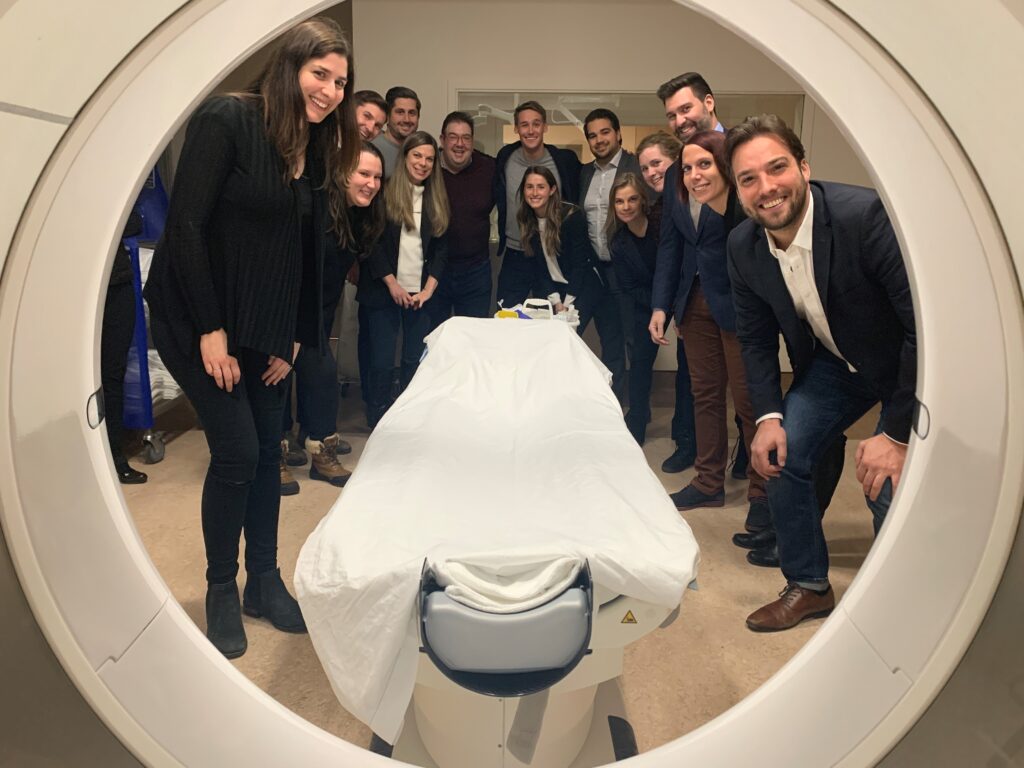 Members of the Wonderball Young Professional Group
Support from our generous community is putting our Hospital at the forefront with important investments in state-of-the-art technologies.
Thanks to funding from the St. Mary's Young Professionals Group's Wonderball, along with other esteemed donors in our community, we have secured the purchase of a brand new reduced radiation Somatom Edge CT Scanner and are excited to announce the installation of a free hospital-wide Wi-Fi network in 2020!
St. Mary's new CT scanner is an indispensable diagnostic tool that delivers higher resolution images of exceptional detail with lower dose radiation exposure. 100% electronically accessible images ensure timely diagnoses and care.
The addition of Wi-Fi across our Hospital campus will go a long way and will connect all of St. Mary's patients, visitors and staff for the first time.
Last year alone, we welcomed over 250,000 patients and their families. With 39,233 visits to our Emergency, 19,140 visits to our Community Cancer Care Clinic or 18,534 patients in Surgery, one thing is clear…direct access to streaming information is pivotal to us for providing the best care.
Heartfelt thanks to our generous community who are doing their utmost to make our jobs easier! For more information about St. Mary's Wonderball please click on the link below.