By including St. Mary's in your will, you will leave a lasting legacy and your estate will also benefit from a tax deduction. Legacy gifts or bequests may specify a set amount of money, a particular asset or a percentage of the estate to be donated to St. Mary's Hospital Foundation.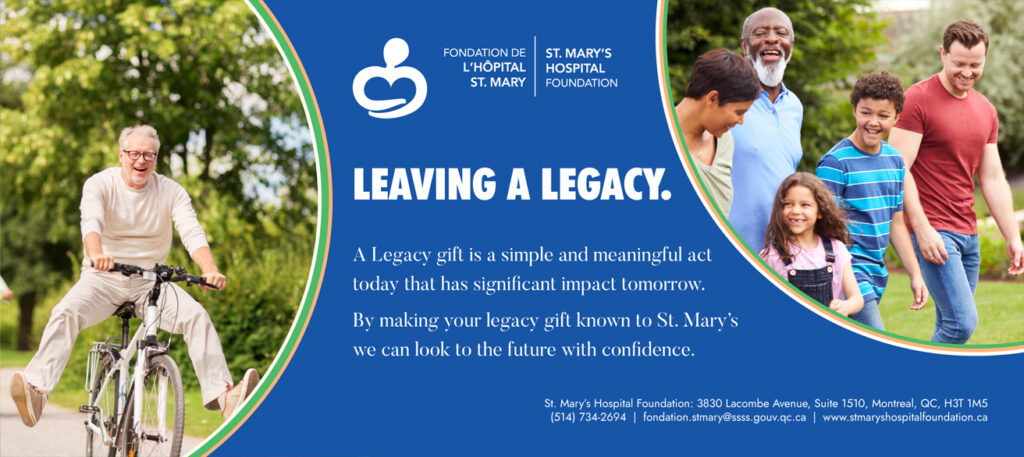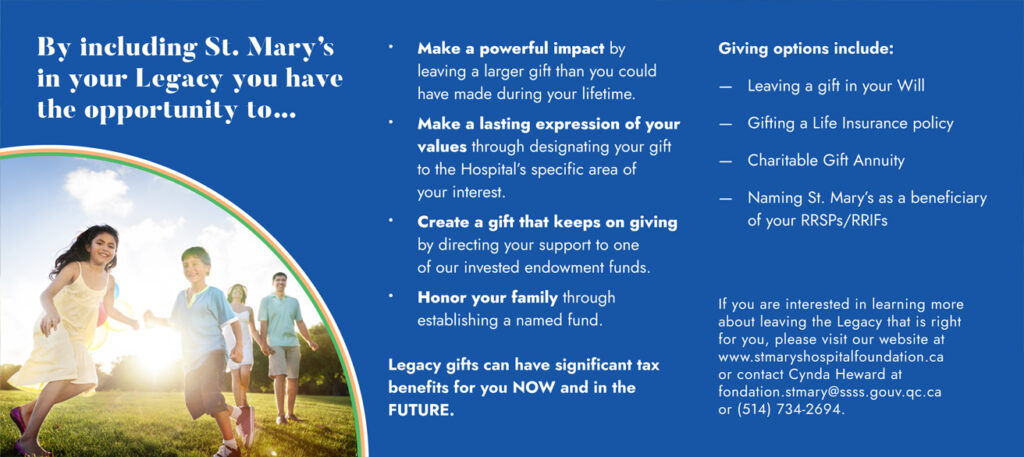 Let us know if you opt to include St. Mary's in your will. In recognition of your generous decision, we will list your name in our St. Mary's Society Booklet as an esteemed member of our Heritage Circle.
We recommend that you or your advisor contact the Foundation office for the appropriate wording and coordinates to include in your bequest. You can do so by contacting Cynda Heward by email or by phone at (514) 734-2694.