The St. Mary's Ball celebrates its 86th anniversary with the astounding achievement of raising $1,503,965 million NET for Mental Health!
The CIUSSS ODIM used the opportunity of this great evening to announce an additional $500,000 contribution to the cause for a staggering total of
$2,003,965!
Friday, November 3, 2023
The Concourse, Windsor Station
In time-honoured tradition, our dedicated business and community leaders came together to mark this special occasion in the elegant surroundings of Windsor Station's Salle des Pas Perdus. It was a stylish celebration where guests dined and danced in the grand St. Mary's style that we hold dear.
Our 86th St. Mary's Ball President, Mirko Bibic, President and CEO of Bell Canada, joined the close to 600 sophisticated guests at the opening champagne cocktail reception. The atmosphere was filled with the delightful hum of conversation while dancers swayed around a striking fountain of blue and green silk ribbons flowing from the ceiling.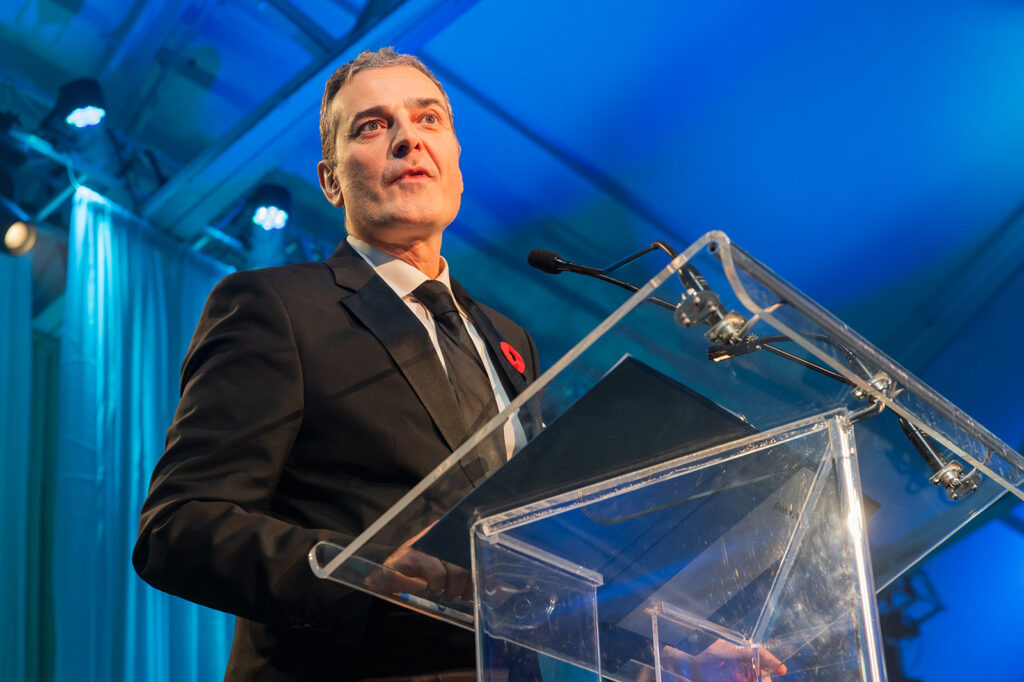 St. Mary's Ball President, Mirko Bibic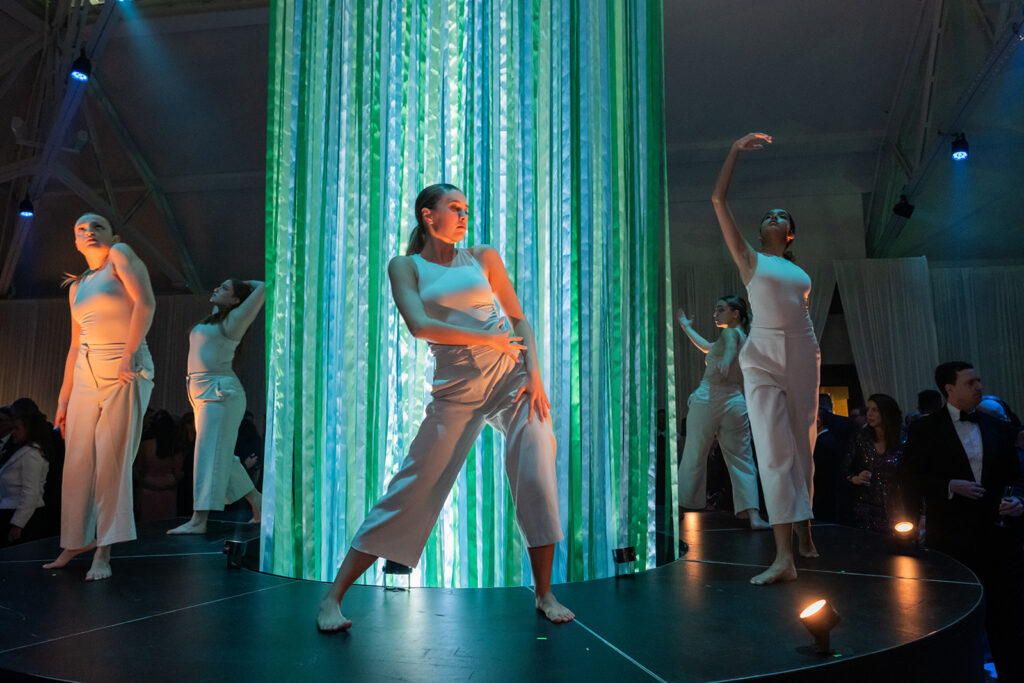 The Sonia Balazovjeh Dance Company
Guests made their way into the ballroom through a tunnel of hanging ribbons, and were enveloped in a soft décor in light hues of blue and green. Elegant floral displays graced the tables, towered in tall vases and cascaded from stone roman head statues.
The evening was expertly hosted by Foundation Board Chairman, Arthur Wechsler, and Executive Member of the Foundation Board and Board of Governors, Rachel Renaud. Mr. Wechsler invited Mr. Bibic to take the stage to share his own personal connection to St. Mary's and why supporting mental health is important. St. Mary's Co-chiefs of Psychiatry, Dr. Michel Elie and Dr. Hannah Schwartz, also took to the stand to thank everyone for their support and explained how their generosity will impact the thousands of people facing mental health challenges that turn to us each year.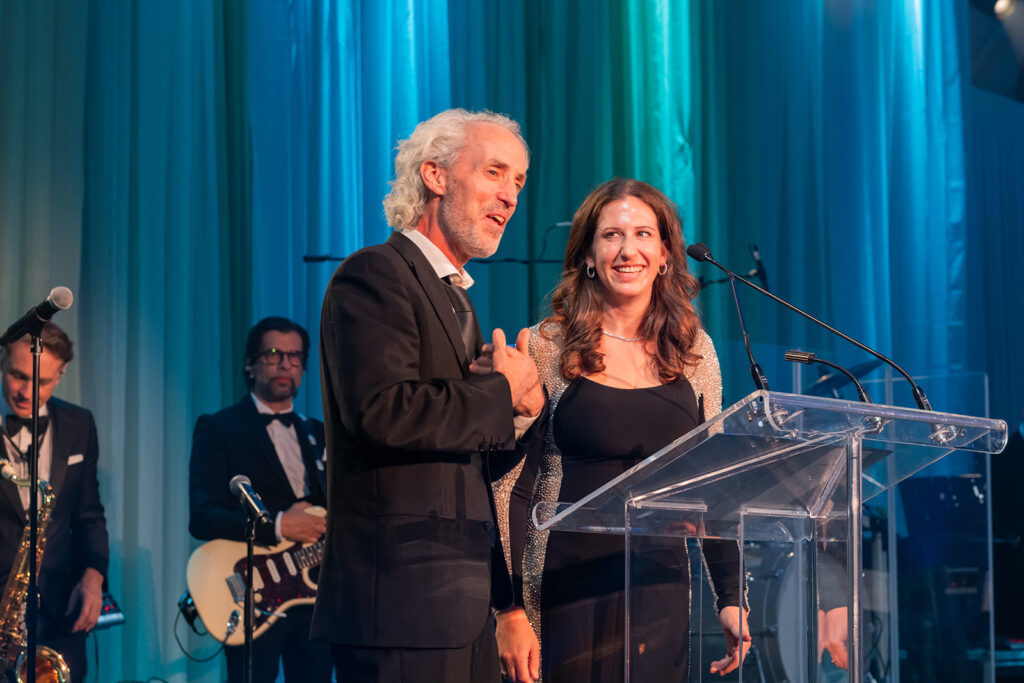 Dr. Michel Elie and Dr. Hannah Schwartz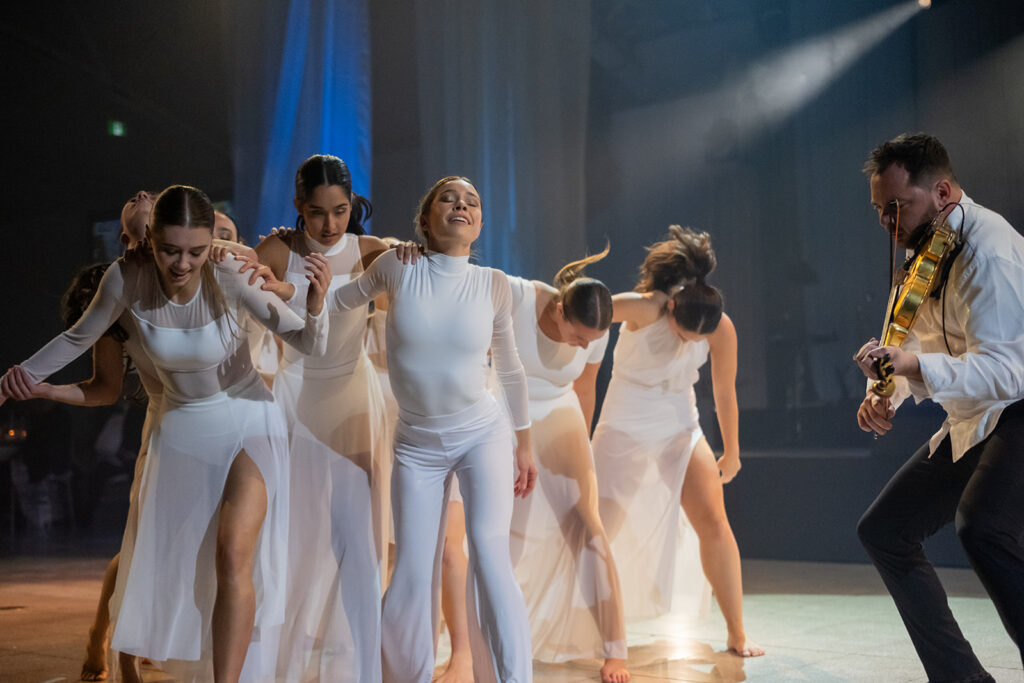 Dr. Draw & the Sonia Balazovjeh Dance Company
Our culinary experience was guided by Montreal's celebrated expert, Chef Adele Forgione from Ristorante Beatrice, who curated a 4-course dinner menu which included fresh salmon carpaccio, mouth-watering pasta culurgiones, delicious herb crusted rack of lamb and delightful panna cotta and tiramisu. Each course was thoughtfully paired with specialty wines selected by the SAQ.
The evening's entertainment opened with a remarkable sound bowl performance by Christine Boudrias, who harnessed the energy, frequency and vibration of her music to take everyone on a journey. Electric violinist, Dr. Draw, together with dancers from the Sonia Balazovjeh Dance Company, led the audience in an emotional interpretation of the challenges of mental health. Throughout the night, the sounds of Paul Chacra with 1945 The Band and DJ Psychology kept the dance floor alive.
One of the highlights of the evening was the raffle and silent auction, which featured sought-after prizes and refined experiences. We extend our heartfelt thanks to our young volunteers, dressed in exquisite blue Le Chateau pantsuits and dresses, for their dedication in managing the frenzy of bidding and ticket sales!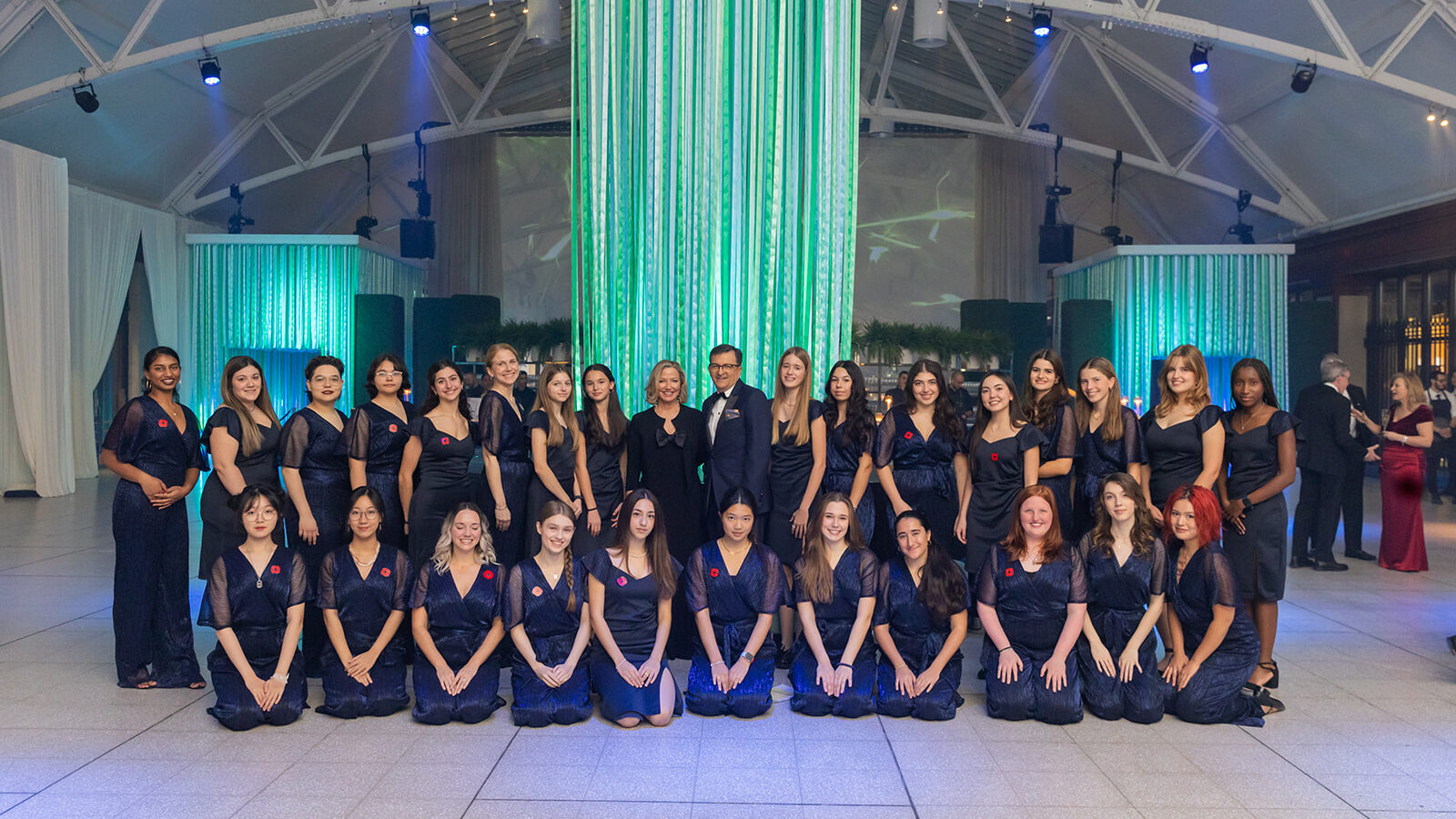 Proceeds from the 2023 St. Mary's Ball will be invested in our Psychiatry department, which will go a long way in helping to expand our services, reduce wait times and make treatments more accessible.
We are sincerely grateful for all of our participants, sponsors, volunteers and patrons. Your generosity and dedication is at the heart of our success. Thank you!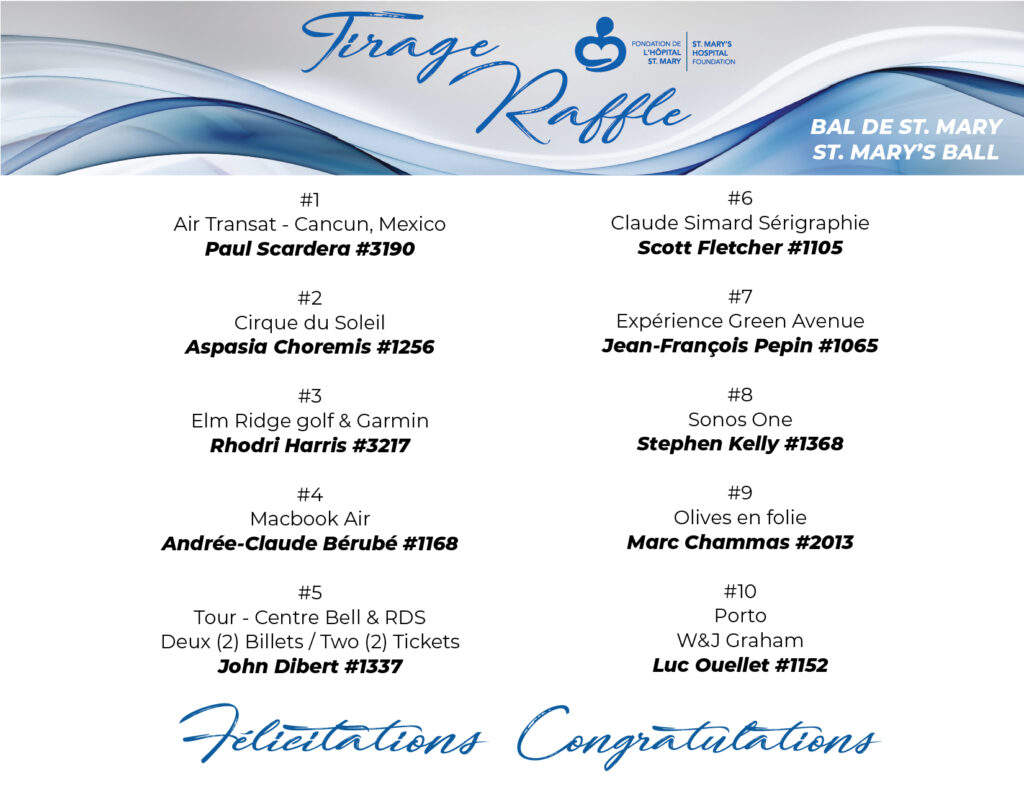 Please mark November 1st, 2024 in your calendar for next year's St. Mary's Ball and our Hospital's Centennial!
Click here for more photos of the 2023 St. Mary's Ball.
---
Click on the year for past St. Mary's Ball photos
2023 ● 2022 ● 2021 ● 2020 ● 2019 ● 2018 ● 2017 ● 2016 ● 2015 ● 2014 ● 2013 ● 2012 ● 2011 ● 2010 ● 2009
For more information, please contact Kristine Hebert, Development Manager at (514) 345-3511 x5244 or kris.hebert.comtl@ssss.gouv.qc.ca