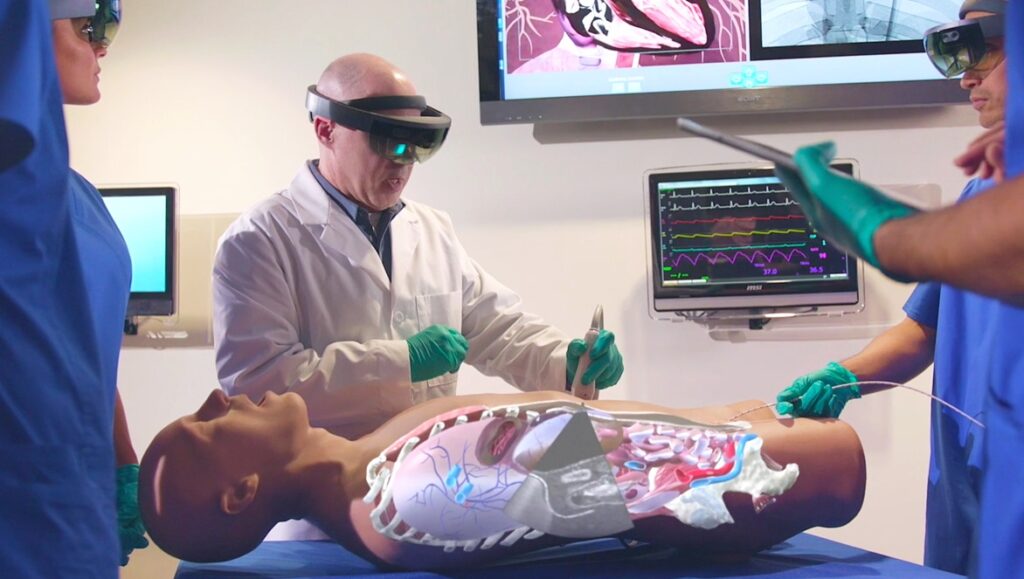 Construction begins on a new state-of-the-art Simulation Centre at St. Mary's!
What was a dusty storage area behind the auditorium stage is being transformed into a safe environment for replicating scenarios that medical staff could face in real life.
Emergency Physician, Dr. Adrian Florea, says simulations are useful to replicate rare scenarios that you are not exposed to often, but also for practicing common scenarios like cardiac arrest resuscitation or stroke protocols to try and improve response times. He ads that benefits have proven to include team dynamics: communication, understanding of roles, and development of leadership skills.
Having a Sim Centre at St. Mary's will not only offer the benefit of practicing in our own environment but will also allow us to expand our teaching partnership with McGill and collaboration with the Jewish General Hospital. We could explore working together to expand our cases, potentially running joint simulations and shaping medical education together.
This project was led by a dedicated team from our Emergency Department which includes Dr. Florea, Dr. Sivaraman, Dr. Reid and Dr. Villadeval who hope to see construction completed by February.
What else is going on in the building you ask?https://stmaryshospitalfoundation.ca/sim-tour/
Here are some other renovation projects currently underway to modernize our facilities:
5th floor In-Patient Cancer Care and Palliative Care facilities
8th floor Nurses lounge
6th floor Dialysis Nurses lounge
3rd floor Psychiatry In-Patient main work station