Written by Isabelle Crépeau MLIS, Scientific Information Officer
The YouTube Project on Metastatic Breast Cancer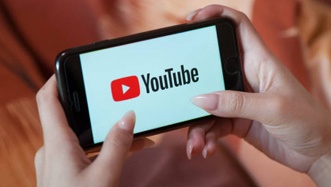 Women under 40 with advanced metastatic breast cancer (MBC) are an underserved and understudied population. As a result, they turn to social media spaces to learn about their disease and find community, where they might also come across misleading or inaccurate information.
The research team seeks to evaluate the understandability, actionability, and reliability of YouTube videos about young women with MBC. In addition to scoring these characteristics, themes presented in the videos (treatment, reconstruction, fertility, motherhood, the experience of diagnosis, mental health, family relationships, and research) are documented to build a collection of concerns felt by women with MBC.
This work contributes to the knowledge of the experience of living with MBC. It also strengthen our understanding of the social media role – specifically YouTube videos – in disease management and community building.
Research Team
| | |
| --- | --- |
| Nina Morena | PhD (c) Communication Studies, McGill University |
| Dr. Ari Meguerditchian | Scientific Director, St. Mary's Research Centre |
| Diana Nguyen | Research Assistant, McGill University |
| Yitzchok Ahisar | Medical Student, McGill University |
| Xena Wang | Medical Student, McGill University |
---
e-IMPAQc and Metastatic Breast Cancer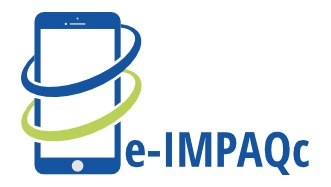 The e-IMPAQc team is excited to extend their patient-reported outcome symptom screening and management program to women with metastatic breast cancer. Systematic screening of patients' symptoms and challenges is a cornerstone of high-quality cancer care, and this project will allow the team to tailor the program for women with metastatic breast cancer. The project, launched on August 27, 2021, aims to recruit 100 patients at St. Mary's and Lakeshore Hospitals, where the oncology teams are led by Joséphine Lémy-Dantica et Maya Jeanty.

"We are very pleased and excited to be part of this project. It's an opportunity to really explore the symptoms and needs of metastatic breast cancer patients, especially during the period of the pandemic, [when] their challenges must be heightened."
– Maya Jeanty, Manager of Oncology Clinic Services, SMHC and LGH
Research Team
| | |
| --- | --- |
| Sylvie D. Lambert | Project and Scientific Lead, St. Mary's Research Centre |
| Rosana Faria | Clinical Lead, St. Mary's Hospital Centre |
| Dr. Adrian Langleben | Director Department of Oncology, St. Mary's Hospital Centre |
| Dr. Khashayar Esfahani | Medical Oncologist, St. Mary's Hospital Centre |
| Joséphine Lémy-Dantica | Interim Coordinator, Kidney Health & Cancer Programs; Nursing Department, St. Mary's Hospital Centre |
| Maya Jeanty | Clinical Unit Director for Oncology, St. Mary's Hospital Centre |
| Dr. Shereen Ghali | Hematologist / Oncologist, Lakeshore General Hospital |
| Dr. Najwa Buhlaiga | Medical Oncologist, Lakeshore General Hospital |
| Alison Quinn | Nurse, Community Partner, CLSC Benny Farm |
| Mona Magalhaes | Research Program Manager, St. Mary's Research Centre |
| Tracy Jordan | Patient Partner |