27th Annual St. Mary's Girls for the Cure Raises more than $130,000 for Women-Related Cancers!
Tuesday, October 5th, 2021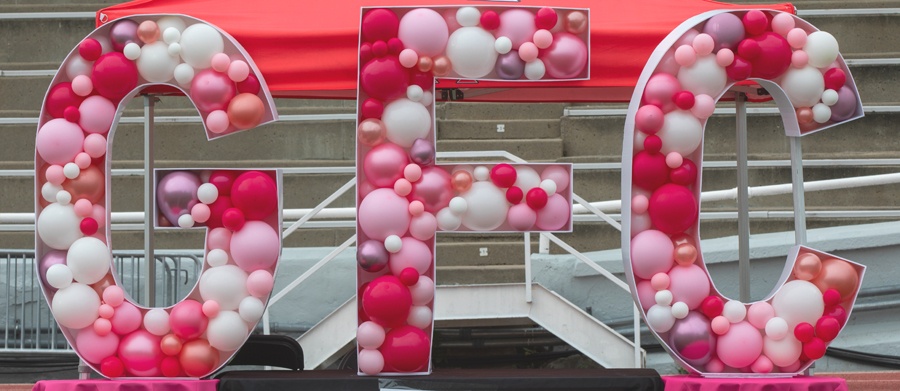 Since the first steps taken in 1994…
Over 46,000 students have walked to find a cure…
Over 445 million steps walked…
Over $3.5 million raised…
In the greatest showing of support from community, this powerful movement-with-a-mission was excited to return to Percival Molson Memorial Stadium in a true celebration of strength and resilience.
Over 1,000 girls worked steadfastly in the weeks leading up to the event gathering pledges to enable their 5k power-walk over the mountain – with every dollar being dedicated to cancer treatments and services at St. Mary's Hospital Centre. Their incredible efforts this year raised more than $130,000 NET!
In order to abide by current safety precautions, students from Miss Edgar's and Miss Cramp's School (ECS), Lower Canada College (LCC), Sacred Heart School of Montréal, The Study and Trafalgar School for Girls departed from their respective campuses on a staggered time schedule so that each individual school could participate in a 40-minute circuit of activities inside the stadium.
While not being able to attend in person, special guests, Virgin Radio's Vinny Barrucco, Shannon King and Adam Greenberg, CTV's Lori Graham, Sara Diamond and our fitness ambassador Drea Wheeler, appeared virtually on large screens to greet the girls with messages of encouragement and gratitude. Heartfelt thanks to St. Mary's Music Therapist Sara Milis for coming out to share her work with the girls and to former patient, Linda Tracey who came to speak about a resourceful new website being launched this month to help cancer patients returning to new-normal lives following treatments. For a sneak peek at Looking Forward, click here.
An event highlight every year is pausing for a moment of silence to remember the women who have left us too early, to honour the women who are fighting and to celebrate the women who have fought and won.
What we will always remember from the 2021 Girls for the Cure is the incredible community that went the distance to make it all happen. Our sincere thanks to all the dedicated teachers who participate so enthusiastically and to Eyal Baruch and his fabulous McGill team at Molson Stadium, who graciously host us every year. A big shout out to Jardin Royalmount, the City of Montréal Police Department, Subway, Barbe A Papa, DoughNats, Million Carpets and Tiles, TCBY, Gildan, Montréal Event 4U, and to all the on-site volunteers.
Special congratulations to all the students for their passion, courage and commitment that has raised over $3.5 million dollars over the years in support of awareness, research, treatment and survival rates for women fighting cancer.
See you for our 28th edition in 2022!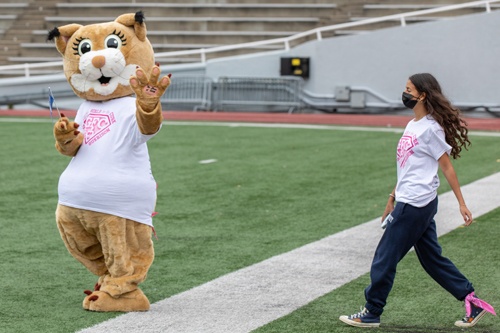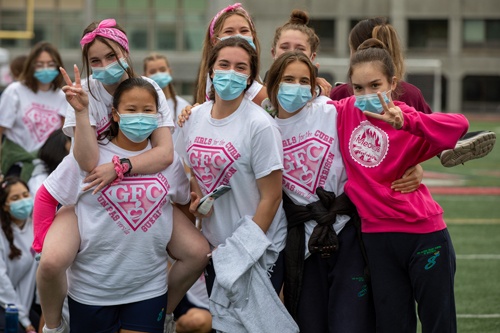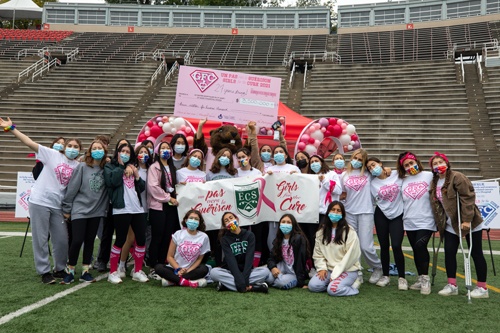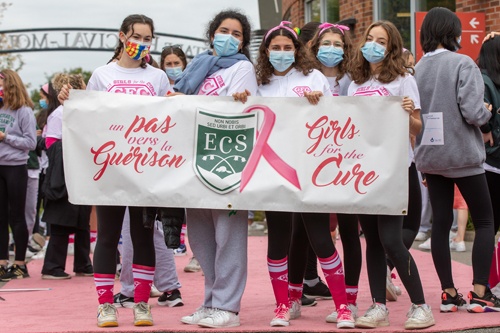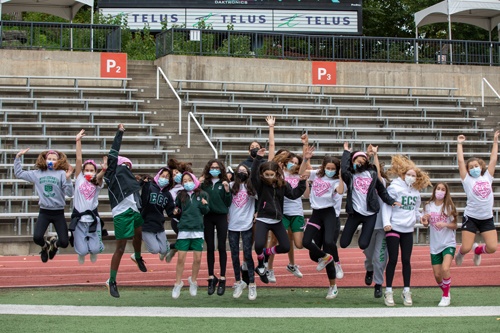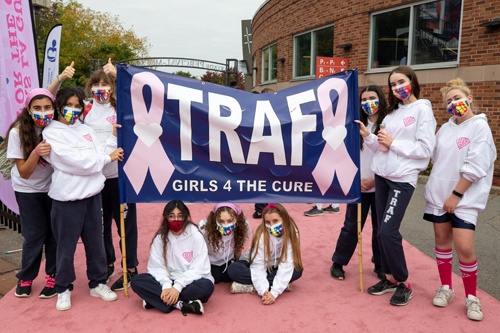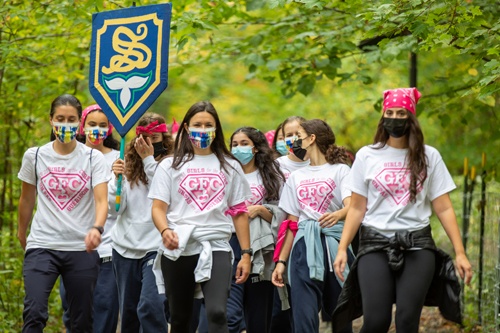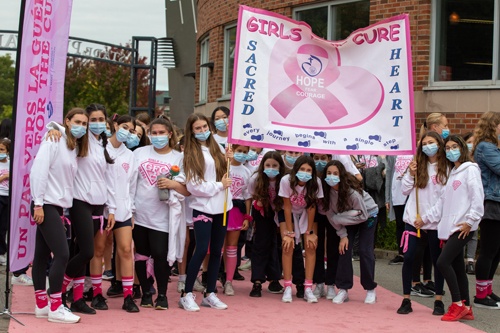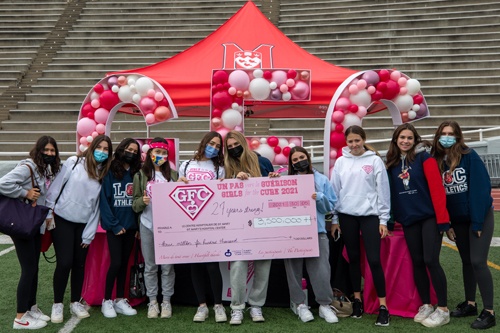 Click the year for photos of past Girls for the Cure events
2021 ● 2020 ● 2019 ● 2018 ● 2017 ● 2016 ● 2015 ● 2014 ● 2013 ● 2012 ● 2011 ● 2010 ● 2009 ● 2008 ● 2007 ● 2006