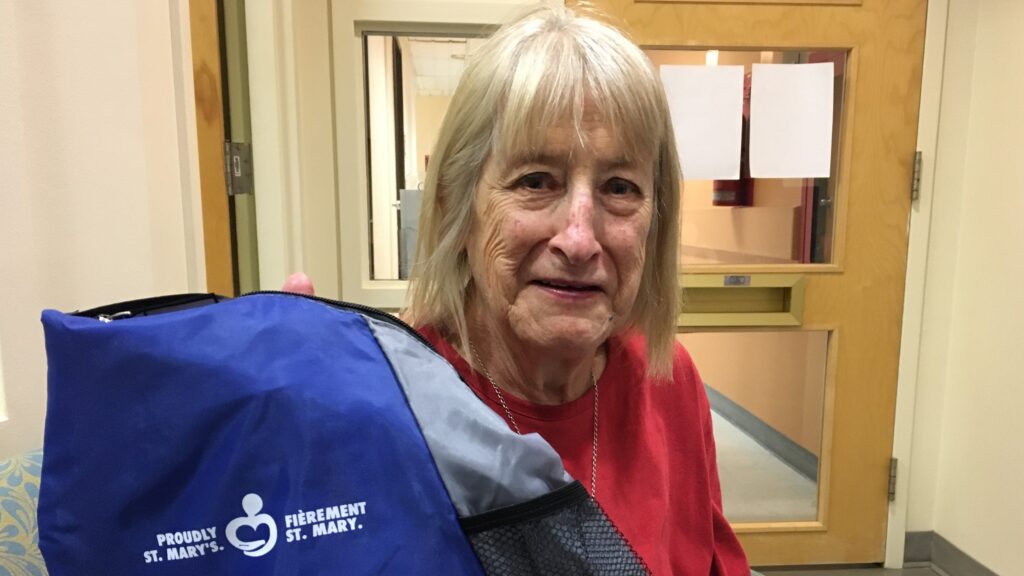 Many of our staff may remember Doreen Warren who worked at St. Mary's for 45 years. She started back in 1967 and worked as a Nurse on the 8th floor, 3rd floor, Orthopaedics, Emergency and Surgical Day. She also babysat the late Dr. James Sullivan's three children for many years.

Although Doreen retired in 1973, she still feels very much a part of the St. Mary's family.
I remember 35¢ breakfasts in the cafeteria, all hospital staff would come for breakfast and eat at picnic tables… just like a family.

Doreen Warren
Today Doreen has been keeping close to our Hospital by participating in St. Mary's Adopt-a-Bed program. She has been donating $100 a month over the last 5 years to purchase a new state-of-the-art hospital bed for our 5th floor. Even after reaching her goal, Doreen is continuing to make monthly donations as a recurring donor, which makes her part of a very special group that is passionate about helping others at St. Mary's.
You too can join our recurring gift program by clicking the banner below!