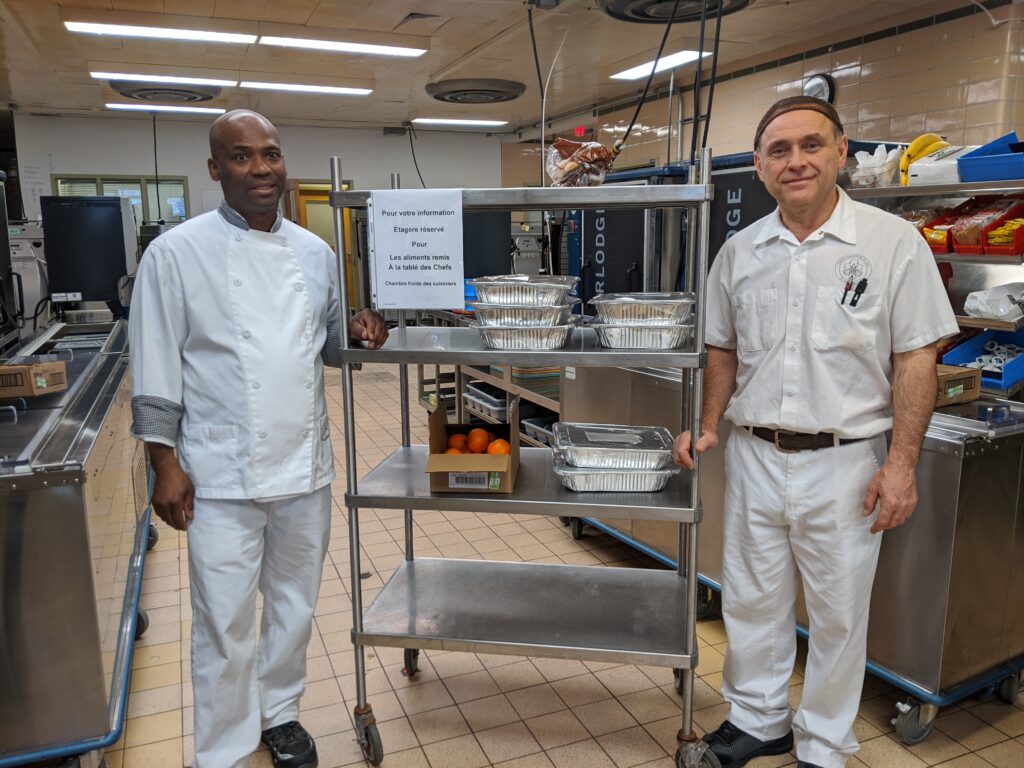 St. Mary's kitchen cooks Mathieu Jean Baptiste and Vladmir Achuba
Hats off to our kitchen staff for donating our surplus food to feed local residents in need.
St. Mary's food that has been cooked but not served has been making its way onto the plates of hungry Côte- des-Neiges residents through the food recovery organization, La Tablée des Chefs. The organization has 20 years' experience collecting surplus food from institutions and distributing it to neighbourhood outlets that feed people in need.
We are incredibly proud to report that since the beginning of October, St. Mary's kitchen has donated over 32 kg, or 105 portions, to feed hungry locals at the Multi-caf community cafeteria just down the street from our Hospital. We are the first hospital within the CIUSSS ODIM to participate in this program.