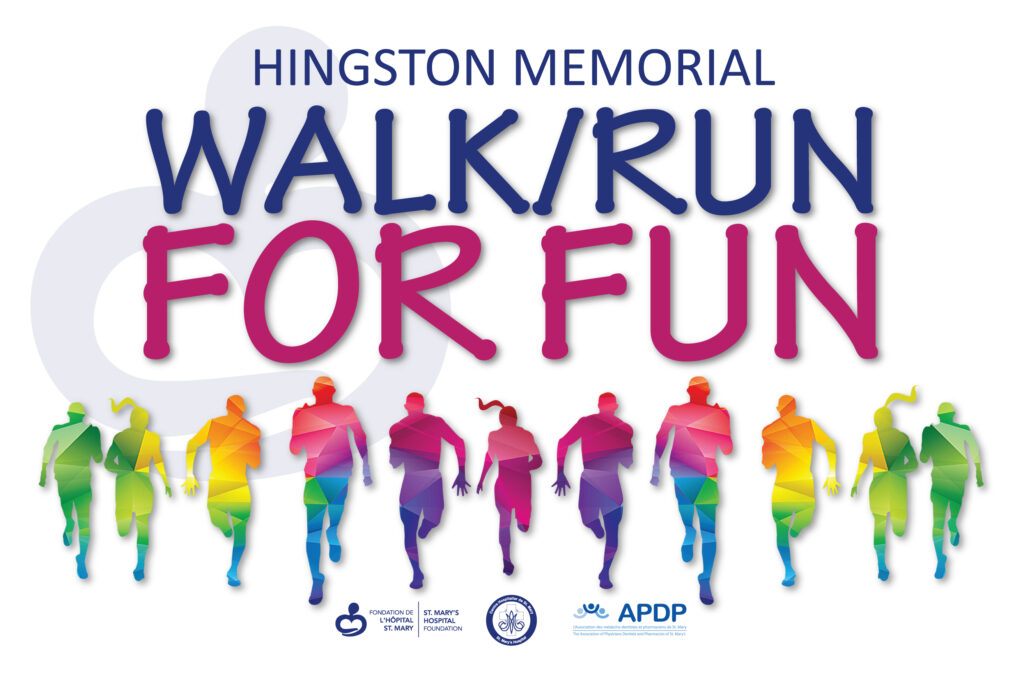 Get ready! St. Mary's Hingston Memorial Run for Fun is coming back again on Friday, May 29th, 2020.
Lace up and hit the path around Mount Royal. It costs nothing to participate and the health benefits are priceless. Come celebrate in honour of the Doctor who founded St. Mary's – Dr. Donald Hingston.
All skill levels of running and walking are welcome!
Friday May 29th
7 am – 8 am
5K from the St. Mary's lobby to Beaver Lake and back.
All are welcome! Staff, patients, family and friends…all you need are sneakers and a smile…and it's free to participate!
To sign-up please contact Caroline Mackereth: caroline.mackereth@ssss.gouv.qc.ca