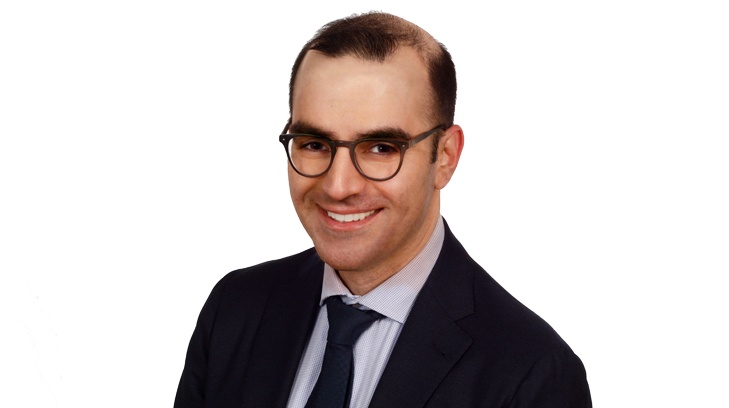 St. Mary's Hospital Centre (SMHC) strengthens its network and reputation of excellence in family medicine by welcoming the new Scientific Director in Community Medicine Research.
Montréal, December 13, 2019 – Pursuing our academic mission while strengthening our commitment to our community based roots in family-centered care leads to better outcomes for patients and reduced costs for the government. A major step in reinforcing and advancing first line health care in our community is the appointment of Dr. Ari Meguerditchian as the new Scientific Director at St. Mary's Research Centre. As a leading clinical researcher and practicing surgeon, Dr. Meguerditchian brings his strategic vision to further align St. Mary's commitment to best practices while fostering new paths across our McGill University affiliated network.
Dr. Meguerditchian is an Associate Professor at McGill University's Faculty of Medicine in the Department of Surgery. As well, he is the graduate program coordinator at the Gerald Bronfman Department of Oncology
"As a community-oriented institution focused on improving services delivered to our patients and their families, we are extremely pleased that Dr. Meguerditchian has accepted this position of Scientific Director of St. Mary's Research Centre" says Lynne McVey President and CEO of the CIUSSS ODIM.
Since 1993 St. Mary's Research Centre has been conducting high quality research on primary and community care. With a reputation for excellence in supporting evidence-informed decision-making through knowledge exchange activities with the clinical community, we have become an important niche for the CIUSSS ODIM and for the McGill healthcare network. Our educators, researchers, clinicians, managers, staff and students have contributed to the advancement of scientific knowledge through hundreds of publications and active research projects.
St. Mary's Hospital Foundation (SMHF) has been highly committed to supporting the operations of St. Mary's Research Centre since it's inception. The Foundation has generously financed its infrastructure, established McGill University Chairs at St. Mary's, special projects, bursaries and fellowships upon which the recruitment of leadership is made possible.
St. Mary's Hospital Foundation, Board of Directors, Board of Governors, Auxiliary, and the Association of Physicians, Dentists and Pharmacists are joined in welcoming Dr. Meguerditchian to the St. Mary's family. Together, we will continue to forge ways to support our academic mission and contribute to evidence-informed delivery of better health and healthcare services for our patients and community.