Friday, November 1, 2019
The Concourse, Windsor Station
The 82nd St. Mary's Ball raises $1,012,340 to support patient-centered care, research and teaching!
It is true that we are only as great as the sum of our parts, and each significant contribution, all pooled together is exactly what makes St. Mary's an incredible gem of an institution.
We shine because of you.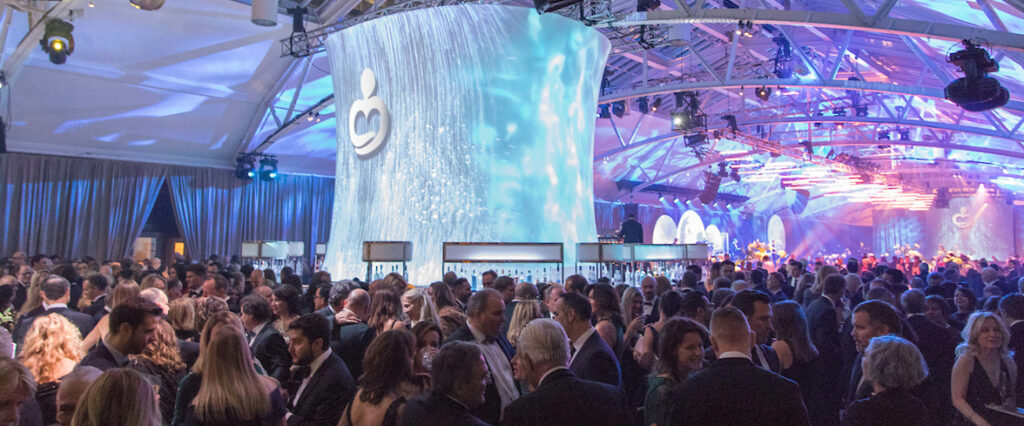 St. Mary's Hospital Centre knows no boundaries when it comes to taking care of our Community and this was evident as we welcomed 700 elegant guests to the luxurious surroundings of Windsor Station's Salle des Pas Perdue. The evening was a true celebration of all of the good Montréal has to offer- in grand St. Mary's style.
Co-Presidents of the evening, Anne-Marie Boucher and Mitch Garber, were on hand to greet guests who sipped champagne at the foot of a massive virtual waterfall and took in an haut de gamme fashion installation of stunning creations by French designer Sophie Theallet who now calls Montréal home.
Mitch Garber & Anne-Marie Boucher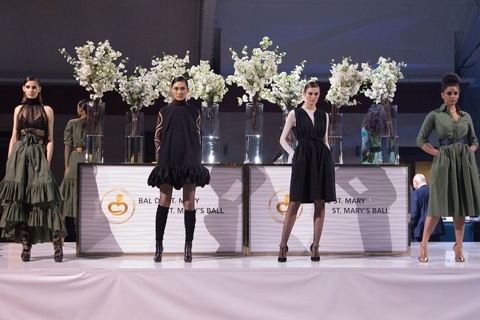 Designs by Sophie Theallet
Once inside the Ballroom, the evening was blessed with a moving performance of Montréal-born Leonard Cohen's Hallelujah performed by the Band 1945. A lavish 4-course meal followed, skilfully prepared by one of Montréal's culinary best – Chef Adele Forgione from Restaurant Beatrice. The meal was paired with specialty wines selected and offered by the SAQ.
While guests were still nestled in their seats, Chairman of the Ball Fundraising Committee and Member of the St. Mary's Foundation Board, Stephen Kelly took the podium and thanked everyone for their support. He also shared his own personal patient-experience at St. Mary's Hospital, delivering an emotional and heartfelt thank you to oncologist Dr. Joan Zidulka which prompted a tearful standing ovation.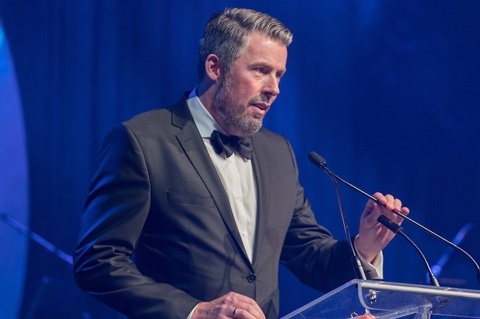 Stephen Kelly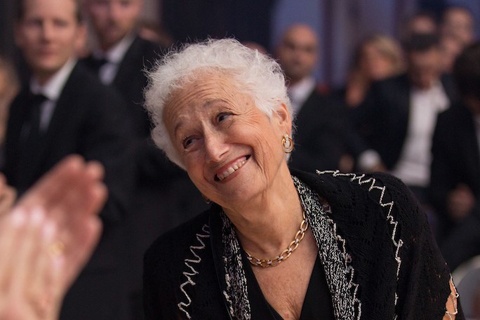 Dr. Joan Zidulka
This was a true celebration of a special community.
Throughout the evening guests enthusiastically participated in the raffle and silent auction while Paul Chacra Entertainment's 1945 The Band and DJ Toddy Flores kept the dance floor pumped and hopping until the very end. There was a special performance by the massively talented Montréal soul singer Dominique Fils-Aimé, who cast a spell over the crowd with her vocal enchantments.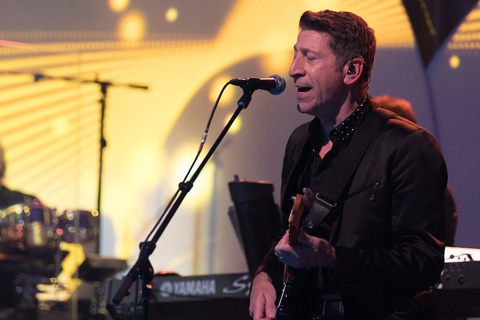 Paul Chacra & 1945 The Band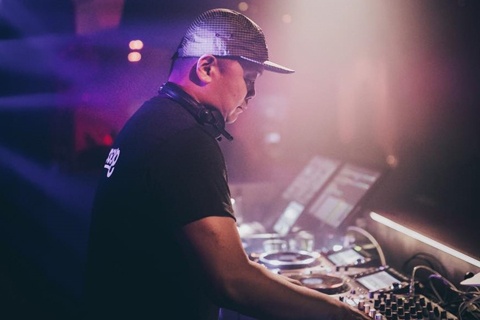 DJ Toddy Flores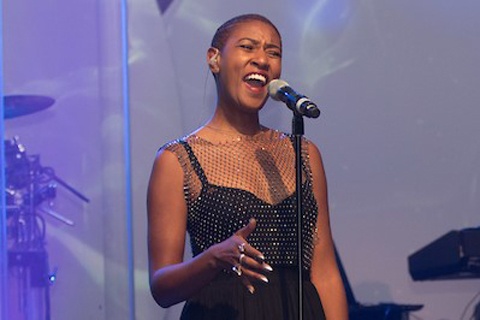 Dominique Fils-Aimé
Proceeds from the evening will benefit the invaluable role St. Mary's Hospital plays in our healthcare system by supporting whole-patient-centered care, evidenced based research and educating the future healthcare leaders of tomorrow.
We are honoured to thank our community – participants, sponsors, volunteers and patrons – for their generosity and dedication in making this year's event a resounding success.
Click here for more photos of the 2019 St. Mary's Ball.
---
Click on the year for past St. Mary's Ball photos
2019 ● 2018 ● 2017 ● 2016 ● 2015 ● 2014 ● 2013 ● 2012 ● 2011 ● 2010 ● 2009
Thank you to our partners:
Special thank you to:
For more information, please contact Kristine Hebert, Development Manager at (514) 345-3511 x5244 or kris.hebert.comtl@ssss.gouv.qc.ca