Our amazing staff may recall St. Mary's own Delroy Howell from Housekeeping was the lucky winner of two tickets to the November 11th, 2022 St. Mary's Ball from last year's Staff Ball Raffle.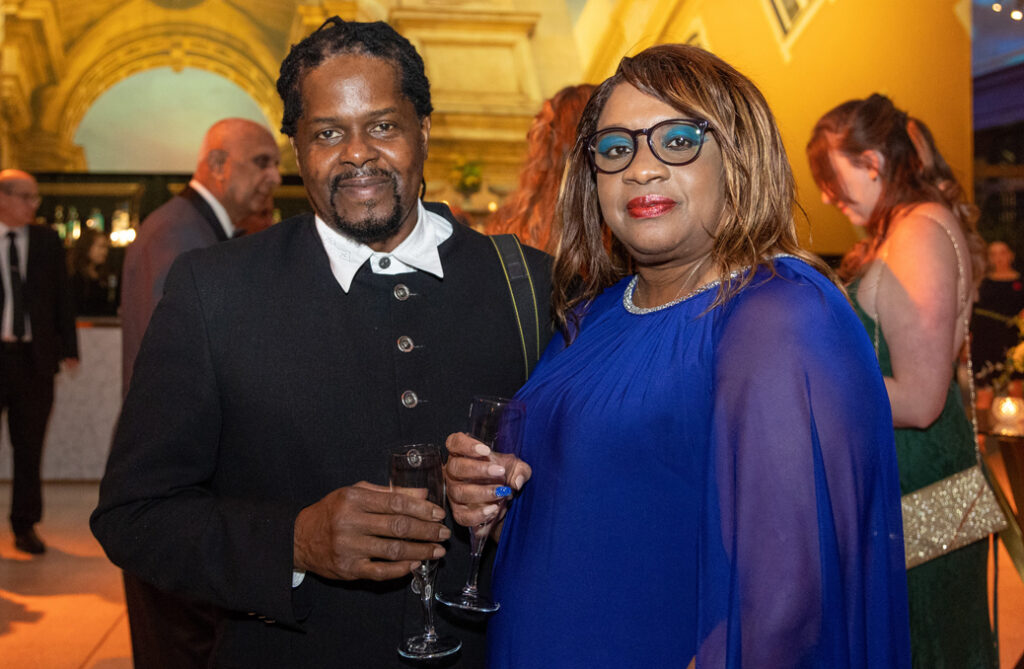 His date was non-other than his long-time partner, Marva Senior, who also works at St. Mary's as a PAB in the Delivery Suite of the Birthing Centre! Here is what Delroy had to share on their soiree:
It was an experience like never before, it was like birthday cake! Everything was wonderful, we loved the food and the entertainment, the band was great and we danced all night, every time they started playing, we got up to dance. It was so nice to be among so many people after being home for three years. I could not believe it when I won the tickets! It was a big experience for us as we had never been to anything like that – all dressed up in gowns. It was breathtaking!

-Delroy Howell
The St. Mary's Ball is a time-honoured tradition celebrating the heart of our Community. The black-tie evening is one of the longest running social events in the Montréal calendar and is the flagship fundraising event for our Hospital. This year's efforts raised an incredible $1,408,250 to support St. Mary's Family Medicine.
To read more about the Ball and see some beautiful photography from the event, click here!