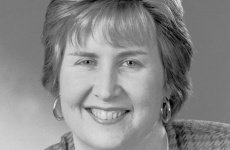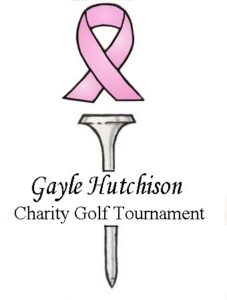 JOIN US FOR THE 21ST EDITION ON SATURDAY, SEPTEMBER 9, 2017!

Have fun while knowing your participation will directly impact the overall cancer patient experience @ St. Mary's!
Gayle Hutchison was determined to make a difference in the lives of patients at St. Mary's and while undergoing cancer treatment herself, she established a golf tournament to raise funds for St. Mary's Community Cancer Care Program. Nineteen years later, this event remains steadfast in carrying on Gayle's mission, honouring her memory and raising more than $220,000 to date.
Organized by Gayle's family members, the Gayle Hutchison Golf Tournament has raised funds for the purchase of equipment such as comfortable chairs for caregiver's, a digital mammography screening station and a numbering system for the Cancer Care registration desk. Funds have also been provided to support our Patient Orientation and Quality of Life Programs. These are but a few ways in which the Gayle Hutchison Fund has provided vital help to St. Mary's Community Cancer Care Program over the years.

We are pleased to announce that proceeds from this year's tournament will once again be supporting the highest quality of patient-centered health-care that St. Mary's is renowned for. We hope you will join in on the fun of golfing for this very worthy cause.

We wish to thank the Gayle Hutchison Golf Tournament's organisers, participants and sponsors for faithfully supporting St. Mary's for so many years.

Click here for your registration form.
Donate your air miles!
We have set up an Aeroplan Charitable Pooling Account so that Aeroplan members can donate miles in support of our tournament. The goal is pool enough miles to give away 50 thousand at the tournament. To donate air miles please click on the link below:

beyondmiles.aeroplan.com/eng/charity/680
www.facebook.com/pages/Gayle-Hutchison-Charity-Golf-Tournament/271309842989357