This summer, we turn the spotlight on St. Mary's master painters and brother duo, Jim and Danny Coyle.
Jim has worked at St. Mary's for 18 years and Danny for 11… that's nearly 3 decades of painting the walls and halls of our Hospital!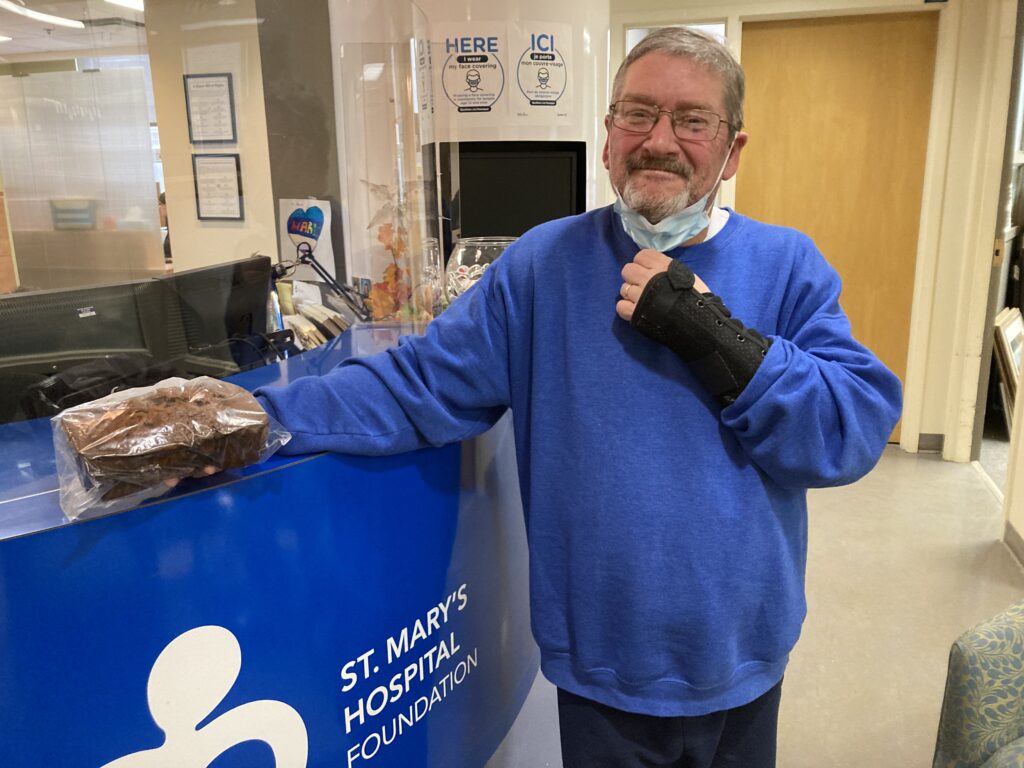 Besides having an eye for color, some of you may know that Danny is also a Martial Arts instructor and owns the school Lasalle Kyokushin Karate, Coyle Dojo Inc. (click for Facebook page)
Jim puts his steady-handed skills to good use as a talented baker. He often gifts his delicious banana bread to lucky staff members and has offered to share his recipe with all!
Coyle Banana Bread
1/2 Cup Butter
2 Cups Brown Sugar
4 Egg Yolks
6 Bananas
2 Tbsp. Sour Milk
4 Cups Flour
2 Tsp. Baking Soda
4 Egg Whites
Vinegar
Directions
Sour the milk by adding a bit of vinegar.
Separate egg yolks and whites.
Combine flour and baking soda in a separate bowl.
Cream butter with sugars and mix well.
Mix in the yolks and mashed bananas.
Add the flour mixture a bit at a time.
Add sour milk and then whip in the egg whites.
Bake at 375F until a knife comes out clean. (approx. 45 minutes)