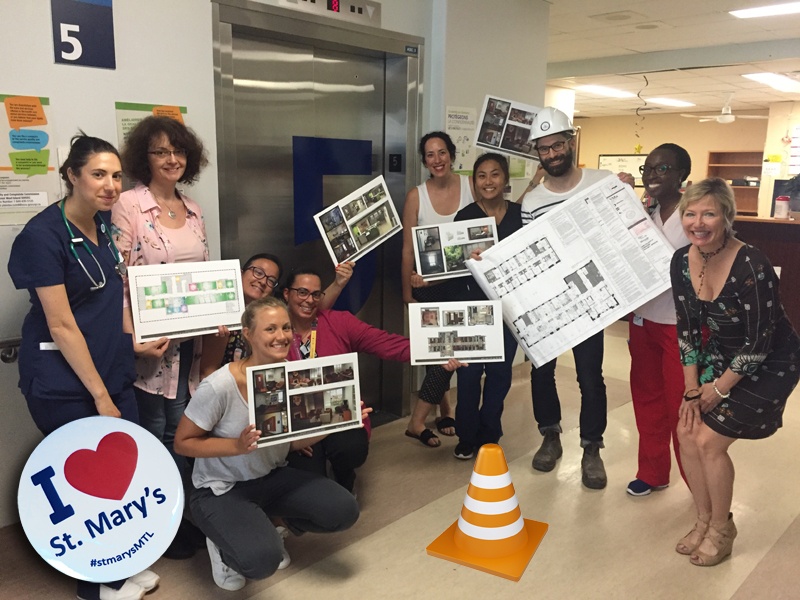 You may see St. Mary's Projects Manager, Mathieu Caron, in the hallways wearing a hard-hat with blueprints scrolled under one arm and an orange cone under the other, as we embark on major improvements around our Hospital.
After much anticipation, and months of planning – we are proud to announce that the long awaited renovations to our 5th floor cancer in-patient and palliative care rooms are underway!
The first phase has started with the relocation of the 5 Main Nursing Station down to the far end of the hall while work will be carried out to realize a new state-of-the-art work area for our staff.
When 5 Main is completed, we will see all single patient rooms with private bathrooms and brand new family and consultation rooms, sponsored by St. Mary's Hospital Auxiliary, John & Jocelyn Thompson and the Montréal St. Patrick's Foundation.
And it doesn't end there! Keep those hard-hats handy as other improvement projects are in the works for the 2nd floor Day Surgery Waiting Room, Coffee Shop and a Simulation Room for Emergency. Together, we are building and investing in a better quality of life that will be making a difference for everyone in the St. Mary's Community!