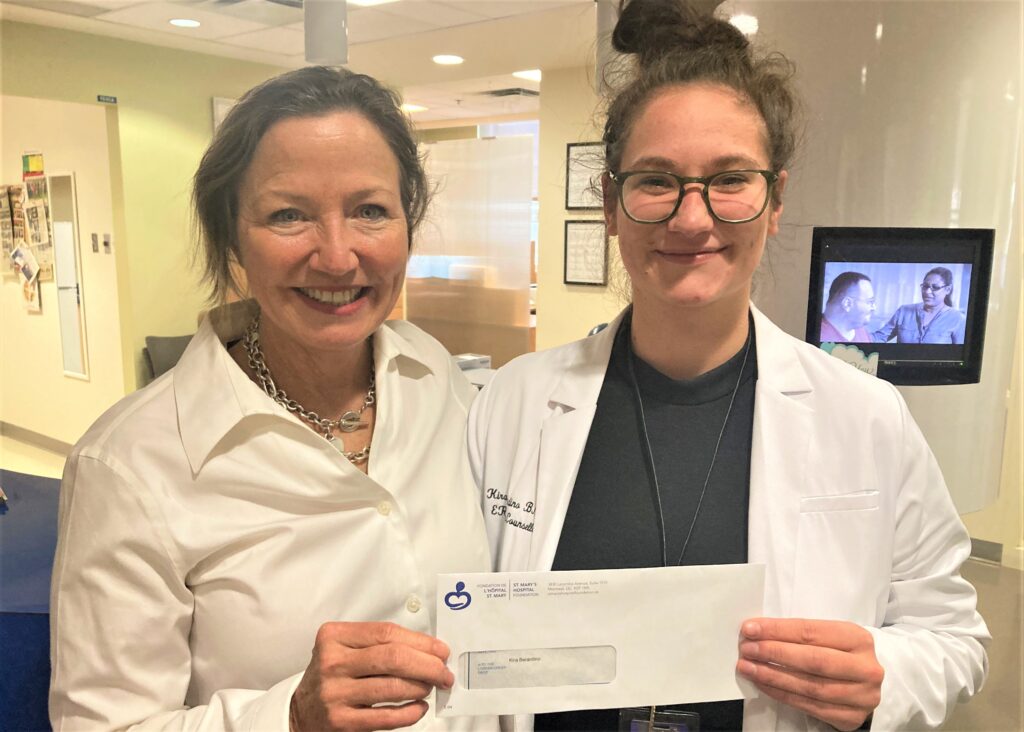 Congratulations to St. Mary's Emergency department nurse, Kira Berardino, whose outstanding work has earned her a bursary from the Catherine Rowe and John Di Gironimo Foundation for enhanced nursing skills and training.
Kira has been working for 7 years at St. Mary's, with the last 3 as a Clinical Counsellor in our ER. St. Mary's runs deep in her veins as Kira was born at St. Mary's and her mother, Anna Osmolski, has worked for 40 years as a nurse here as well.
I frequently spent my school ped days accompanying my mom to work. I love being a part of the amazing team in the ER, and I now get to work side by side with staff that I grew up with who would sneak me cookies in the staff lounge.

Kira Berardino
The Catherine Rowe and John Di Gironimo Family Foundation created the endowment fund at St. Mary's in honour of the family matriarch, who was herself a nurse at our Hospital.