Meet Wendy Murphy and her family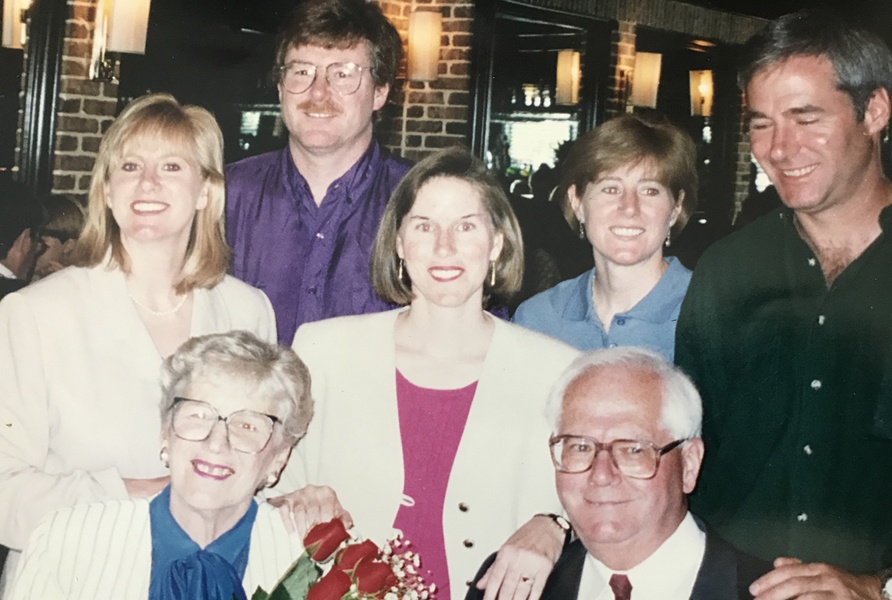 Murphy Family Photo
Top row: Children (left to right), Colleen, Michael, Kathy, Wendy & Danny
Seated: Parents, Nancy & Gerald Murphy
When Wendy recently contacted the Foundation office to purchase a plaque for her late father, Gerald Murphy, she requested it be placed on our Memorial Wall alongside that of her mother Nancy (Brehaut) Murphy.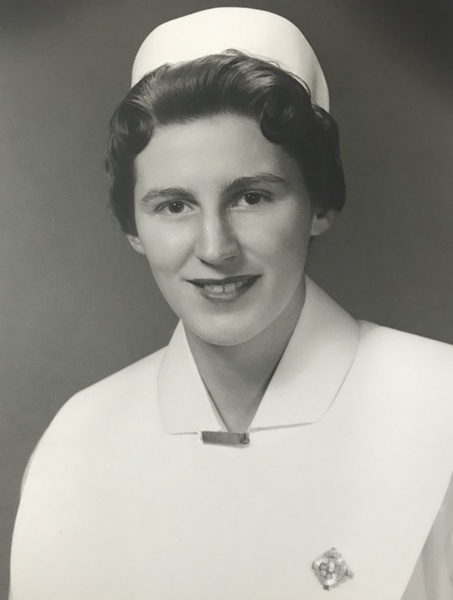 Nancy Brehaut graduated from St. Mary's School of Nursing in 1956.
Upon further discussion with Wendy, we discovered the Murphy family has quite a history with our Hospital.
Wendy's mother, Nancy Brehaut, and her mother's sister, Margaret (Peggy) Brehaut, graduated form St. Mary's School of Nursing in 1956 and 1953 respectively.
Wendy and all four of her siblings were born at St. Mary's.
Wendy also worked at St. Mary's for 15 years as a physiotherapist until she moved in the 1990's when her husband was transferred to Ottawa.
While Wendy's mother Nancy passed away in 2011, her father Gerald passed away just recently both here at St. Mary's. The Murphy family wishes to extend their heartfelt thanks for the excellent care their father received from Dr. McConnell, Dr. Petropoulos and Dr. Pilozzi-Edmonds.