Thanks to your generous support,
St. Mary's Ball remains one of the most time-honoured traditions and sought-after social events of the season, raising over $1 million net annually.
While we had hoped to welcome you in person at Windsor Station on November 6, regretfully, the Organizing Committee of the 83rd edition of the St. Mary's Ball concluded that the current situation does not enable us to proceed with our coveted event as planned this year. The health and safety of our Community is, and has always been, our utmost priority.
We are honoured to present:

As a former member of our Foundation Board and a long-time supporter, Mr. White joins a revered roster of St. Mary's Ball presidents including those from the last decade:
Anne-Marie Boucher and Mitch Garber
Alain Bellemare
Andrew and Geoff Molson
Calin and Elaine Rovinescu
Sim and Mary Vanaselja
Diane and Norman Hebert
Patrick Shea and Sara Pedersen
Carolyn and Richard Renaud
Luc and Donna Bertrand
Jean and Sylvie Chagnon
Although we will not be in each other's presence at the Ball this year, we hope you will still consider a pledge of support to our Community in another way; and there could never be a better time than now.
Proceeds from this year's Ball will support Geriatric Care through St. Mary's Senior-Friendly Approach to healthcare. We are all painfully aware of the vulnerability of this segment of the population. Currently, patients 75 years and older account for almost 20% of the visits to St. Mary's Emergency department and they occupy more than 50% of hospital beds on medical and surgical units.
St. Mary's Senior-Friendly initiative includes a highly trained, multidisciplinary Geriatric team that adapts essential care and services to address mobility and walking, cognitive stimulation, medication and pain management. Now is the time to pay it forward for our seniors who helped build our communities and institutions –
WE NEED TO SAFEGUARD THEM WITH DIGNITY AND RESPECT.
This year, donations will be 100% tax receiptable and will be recognized in our 2020 St. Mary's Ball program, on our Foundation website and with an onsite commemorative plaque.
YOUR GENEROSITY WILL HAVE A LASTING IMPACT.

100% tax receiptable
On behalf of the Ball Fundraising Committee, and all of us at St. Mary's, we wish to thank our patrons, sponsors and suppliers who play an integral role in our success. We wish you well and look forward to coming together at the 84th Edition of the St. Mary's Ball in 2021.
Fundraising Chair
Stephen J. Kelly
Fundraising Committee
Pheroz Austin
Doug Buchanan
Sylvie Chagnon
Terry G. Didus
Mary Gallery
Guy Laframboise
Arielle Meloul-Wechsler
Curtis Millen
Peter Picciola
Richard J. Renaud
Mario Rigante
Paul Scardera
Frank Sullivan
Peter Thompson
Arthur Wechsler
For more information, please contact Kristine Hebert, Development Manager at (514) 345-3511 x5244 or kris.hebert.comtl@ssss.gouv.qc.ca

---
Please see images below of last year's 82nd annual 2019 St. Mary's Ball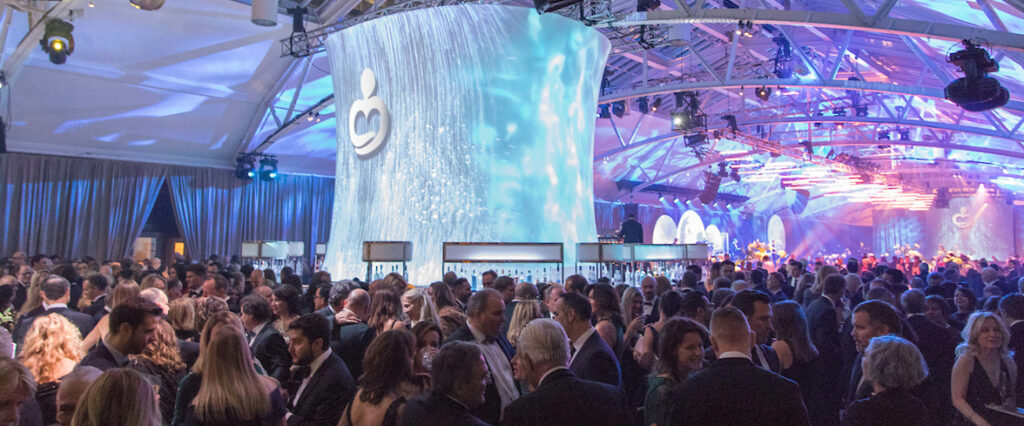 Click on the year for past St. Mary's Ball photos
2019 ● 2018 ● 2017 ● 2016 ● 2015 ● 2014 ● 2013 ● 2012 ● 2011 ● 2010 ● 2009
---
The 82nd St. Mary's Ball raises $1,012,340 to support patient-centered care, research and teaching!
Friday, November 1, 2019
The Concourse, Windsor Station
It is true that we are only as great as the sum of our parts, and each significant contribution, all pooled together is exactly what makes St. Mary's an incredible gem of an institution.
We shine because of you.
St. Mary's Hospital Centre knows no boundaries when it comes to taking care of our Community and this was evident as we welcomed 700 elegant guests to the luxurious surroundings of Windsor Station's Salle des Pas Perdue. The evening was a true celebration of all of the good Montréal has to offer- in grand St. Mary's style.
Co-Presidents of the evening, Anne-Marie Boucher and Mitch Garber, were on hand to greet guests who sipped champagne at the foot of a massive virtual waterfall and took in an haut de gamme fashion installation of stunning creations by French designer Sophie Theallet who now calls Montréal home.
Mitch Garber & Anne-Marie Boucher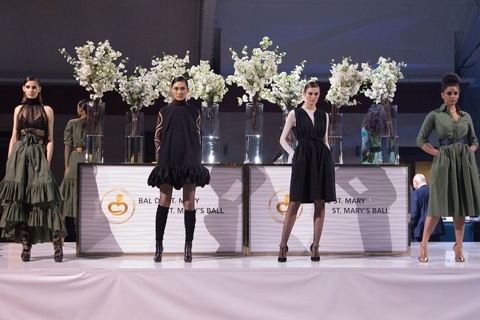 Designs by Sophie Theallet
Once inside the Ballroom, the evening was blessed with a moving performance of Montréal-born Leonard Cohen's Hallelujah performed by the Band 1945. A lavish 4-course meal followed, skilfully prepared by one of Montréal's culinary best – Chef Adele Forgione from Restaurant Beatrice. The meal was paired with specialty wines selected and offered by the SAQ.
While guests were still nestled in their seats, Chairman of the Ball Fundraising Committee and Member of the St. Mary's Foundation Board, Stephen Kelly took the podium and thanked everyone for their support. He also shared his own personal patient-experience at St. Mary's Hospital, delivering an emotional and heartfelt thank you to oncologist Dr. Joan Zidulka which prompted a tearful standing ovation.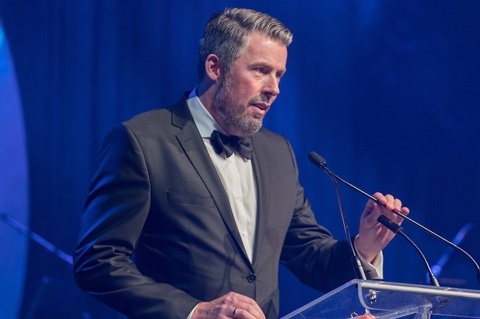 Stephen Kelly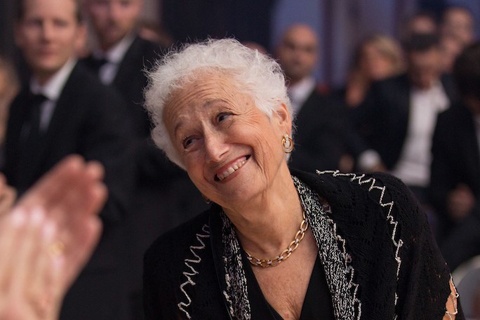 Dr. Joan Zidulka
This was a true celebration of a special community.
Throughout the evening guests enthusiastically participated in the raffle and silent auction while Paul Chacra Entertainment's 1945 The Band and DJ Toddy Flores kept the dance floor pumped and hopping until the very end. There was a special performance by the massively talented Montréal soul singer Dominique Fils-Aimé, who cast a spell over the crowd with her vocal enchantments.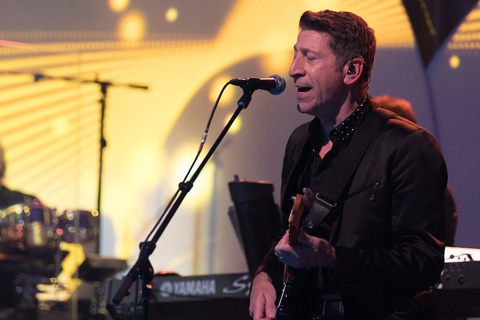 Paul Chacra & 1945 The Band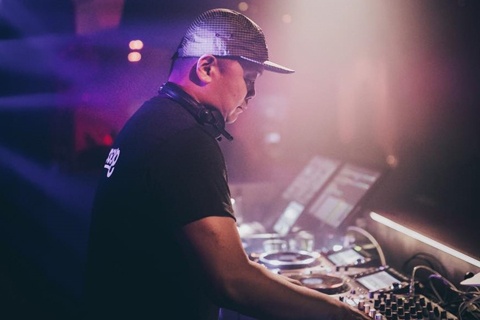 DJ Toddy Flores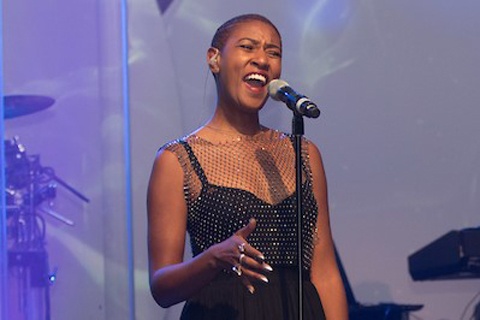 Dominique Fils-Aimé
Proceeds from the evening will benefit the invaluable role St. Mary's Hospital plays in our healthcare system by supporting whole-patient-centered care, evidenced based research and educating the future healthcare leaders of tomorrow.
We are honoured to thank our community – participants, sponsors, volunteers and patrons – for their generosity and dedication in making this year's event a resounding success.
---
Thank you to our partners:
Special thank you to: