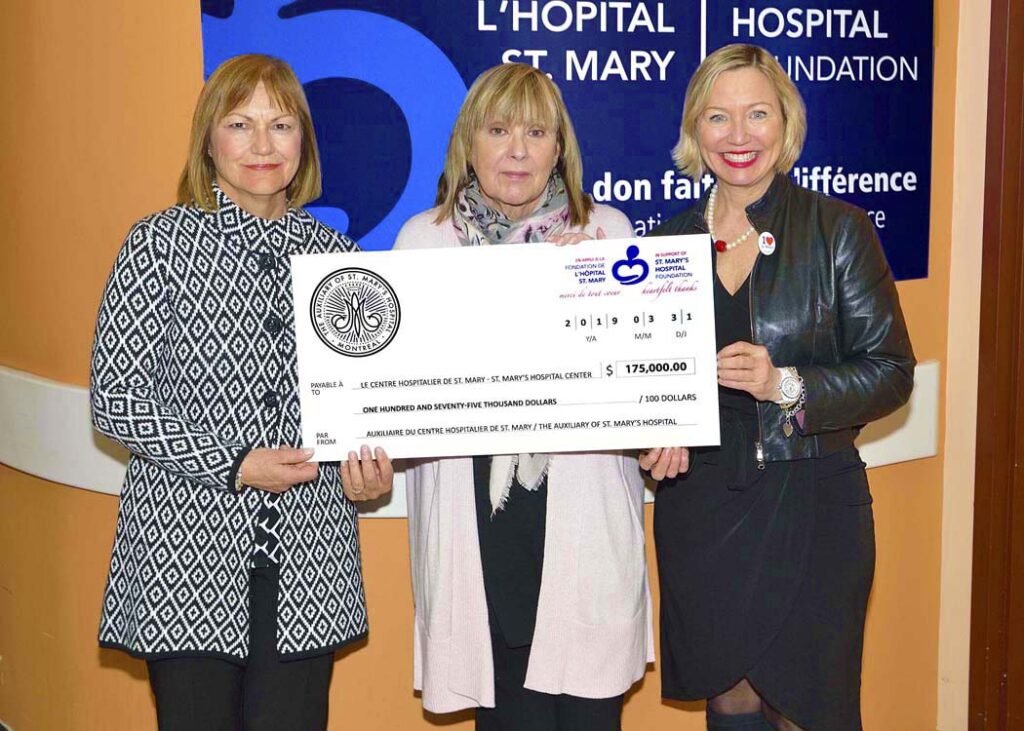 St. Mary's Auxiliary – whose members are most of those volunteers you see wearing blue smocks – has worked hard to raise over $175,000 for our Hospital this year.
Some of the proceeds will purchase 20 new specialized dialysis recliner chairs to help improve the comfort and safety for our patients. Our 6th floor Dialysis Clinic is a busy place, with each chair facilitating 4-hour treatments for 3 different patients each day, 6 days a week.
In addition to the new beds, the Auxiliary has also gifted bags to our dialysis patients. This initiative is being well received by patients in our Cancer Care Day Treatment Centre and has now been expanded. Where next? Each gift bag contains a cozy blanket, socks, notepad, pen, lip balm, mints and a gift certificate to the Book Corner in our Hospital lobby.
We are extremely grateful for this donation that promotes the quality of care St. Mary's is known for.

Elizabeth Carvalho
Assistant Head Nurse 6th Floor Dialysis