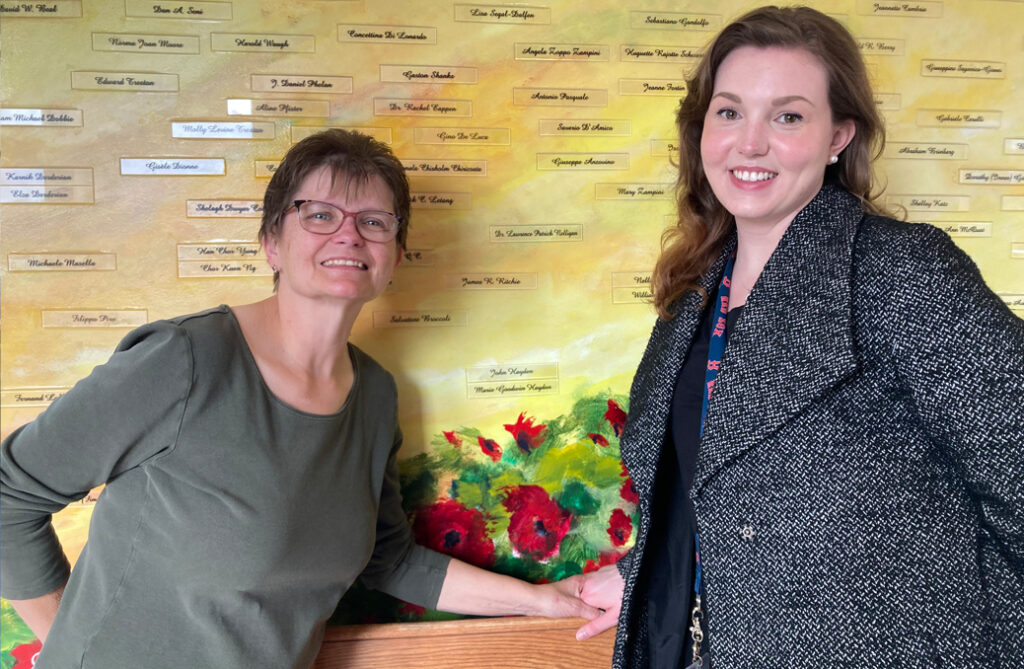 It's a special place to remember loved ones who have passed with a plaque bearing their name on St. Mary's Memorial Wall.
Located on the second floor, in the corridor between Cardiology and the Chapel, you will find a beautiful mural painted by local artist, Rachelle Lapointe, which embodies the passage of time and the cycle of life. The plaques named for former patients, employees, family members and cherished friends… each have their own unique story and attachment to our Hospital.
You may know Sharon Hayden, who recently retired after working over 38 years in St. Mary's Operating Room. Sharon placed a plaque on the wall for her mother when she passed away several years back. With the recent passing of her father, Sharon returned to St. Mary's to have his plaque placed in tribute alongside that of her mother's. Accompanying Sharon was her niece Katie, who also worked in St. Mary's Labs.
The Hayden family plaques, together, hold their memory dear in the hearts of friends and family who loved them.
For more information about St. Mary's Memorial Wall please click here or contact the Foundation directly at (514) 734-2694